How do I create my pro account?
Updated by Jules
Step 1:
Go to our registration page to provide your initial essential information.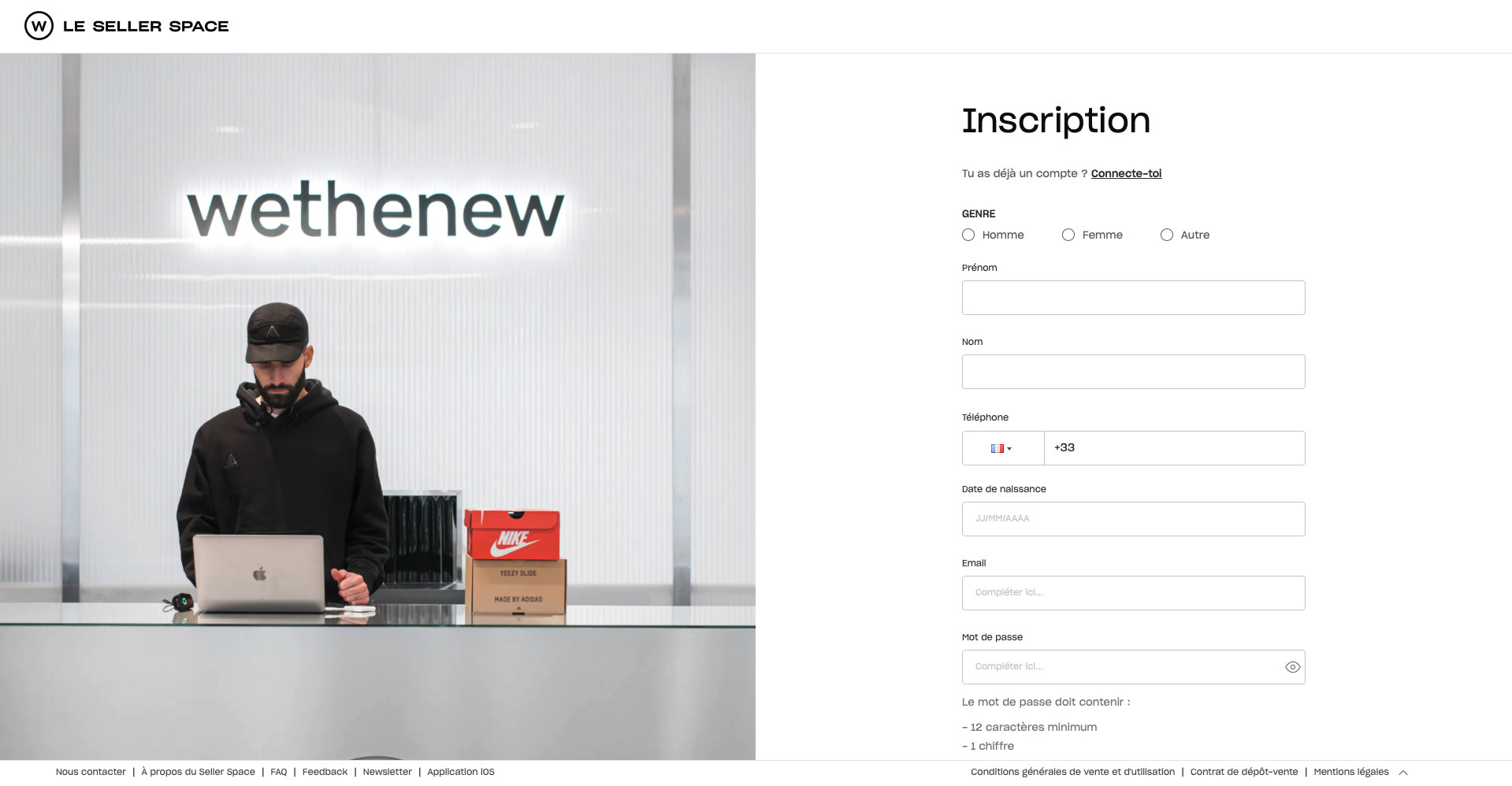 Step 2:
Now choose the type of account you want to create:
Personal Account : If you choose this option, you will have a threshold of €2000 (or 30 sales) per year.
Professional Account: By opting for a professional account, you will no longer have a sales threshold. Another advantage, your invoices will be automatically generated in your space on The Seller Space and you will be able to manage the application of VAT for each of your products. To obtain a professional account, you must have created a company dedicated to your resale activity.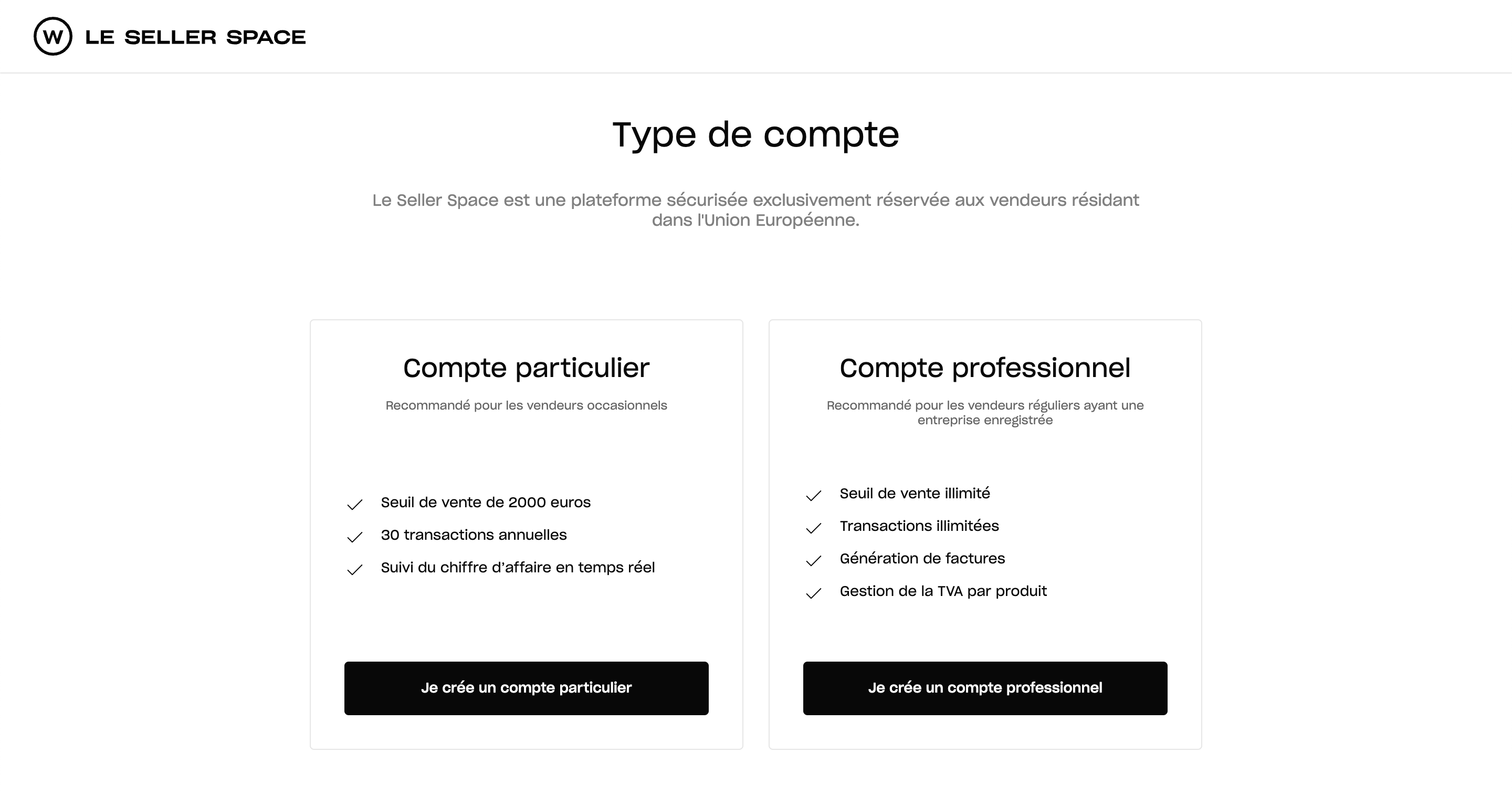 Step 3:
If you opt to create a Professional Account , we identify two categories of accounts:
Self-enterprises : for small activities.
Companies : for larger businesses.
If you have not yet created a company, don't worry, we will guide you through every step of this process by selecting the "I don't have a company yet" option.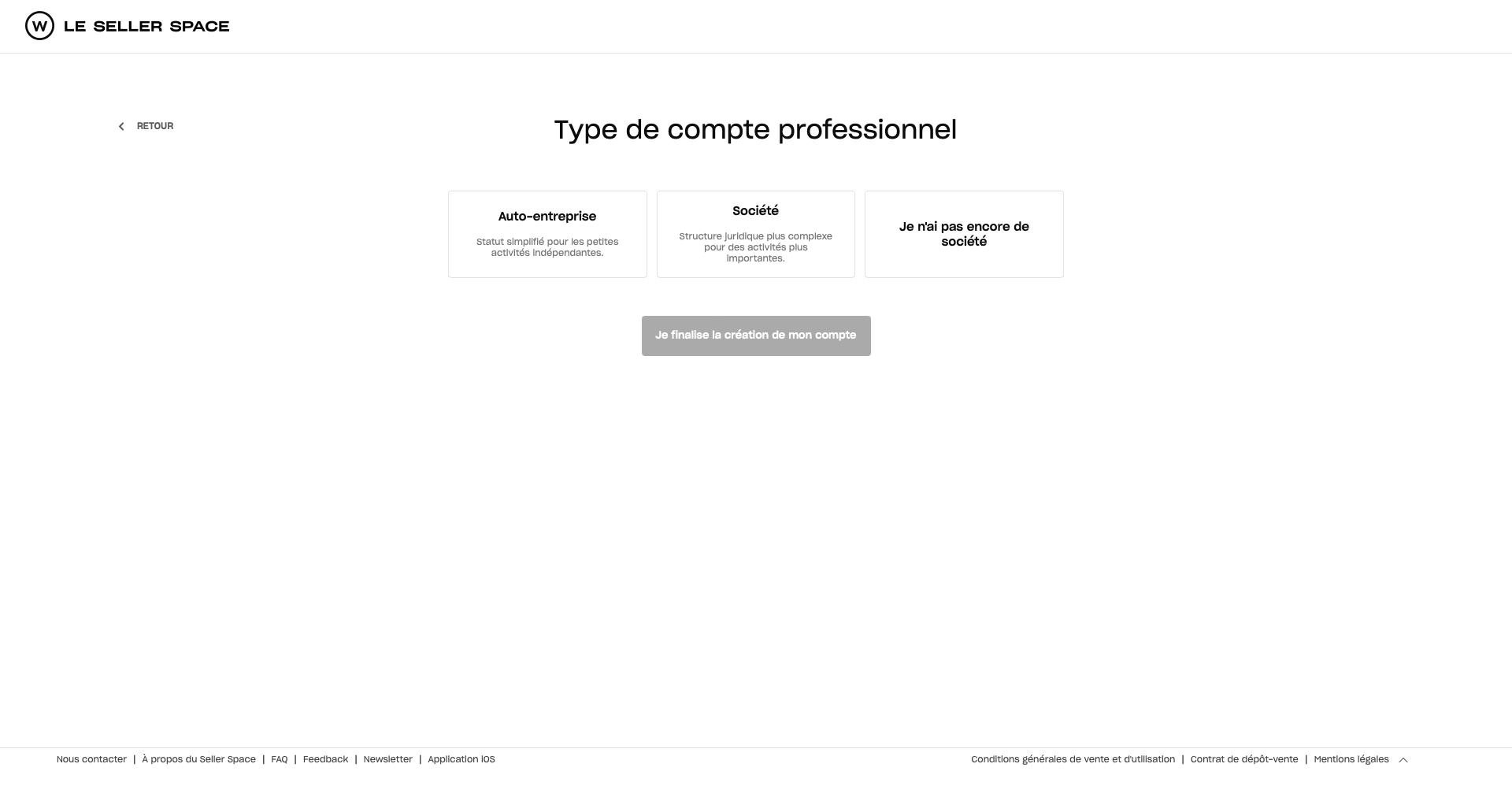 Step 4:
Simply indicate the Country where you reside and where you registered your business.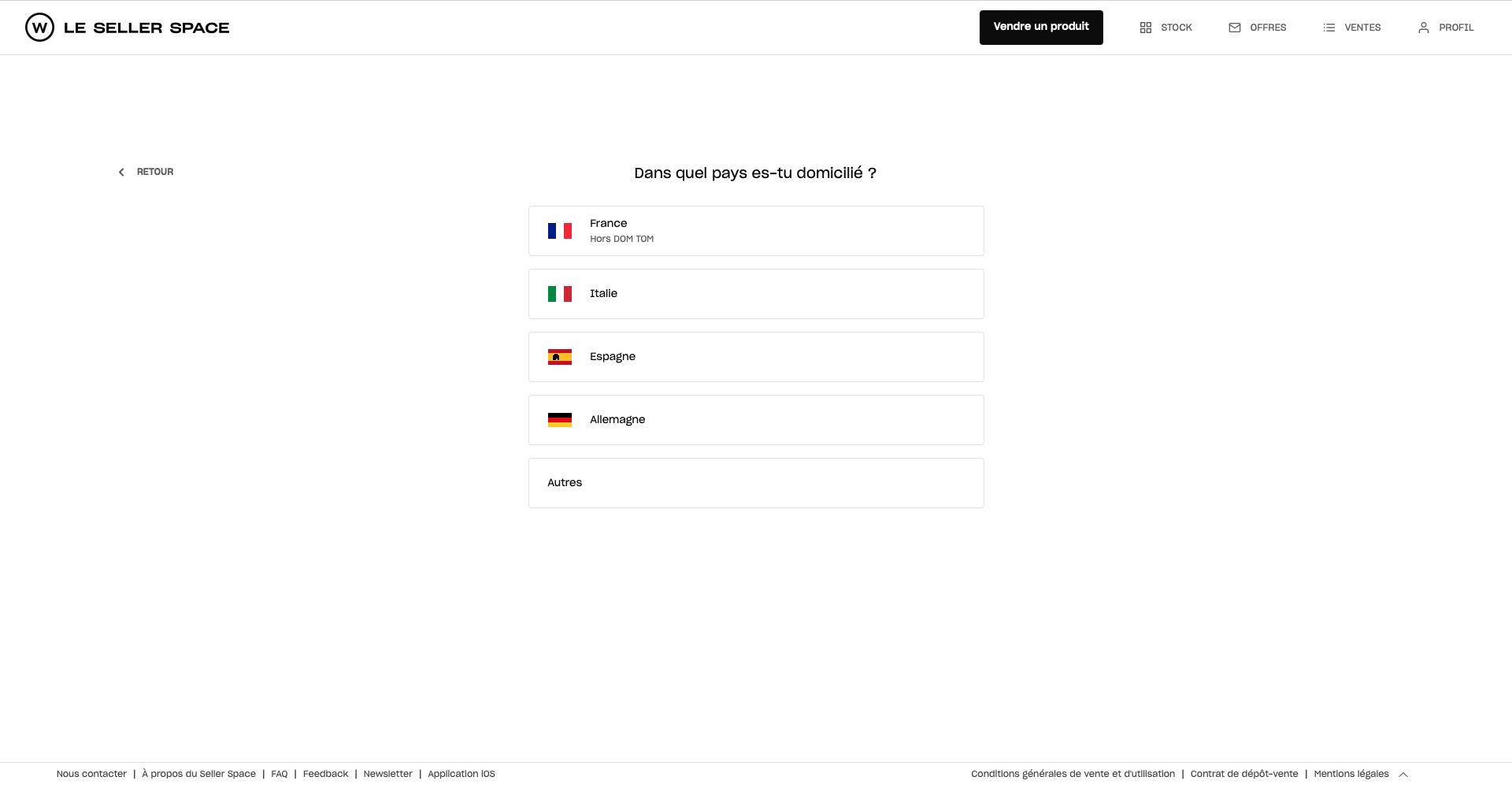 Step 5:
At this point, we offer to assist you with various steps to create your professional account. You can get help with drafting your articles of incorporation through our partner Legalstart or opening a dedicated business bank account with Qonto (depending on your localisation). If you prefer not to use these services, you can still complete these steps on your own before finalizing your registration.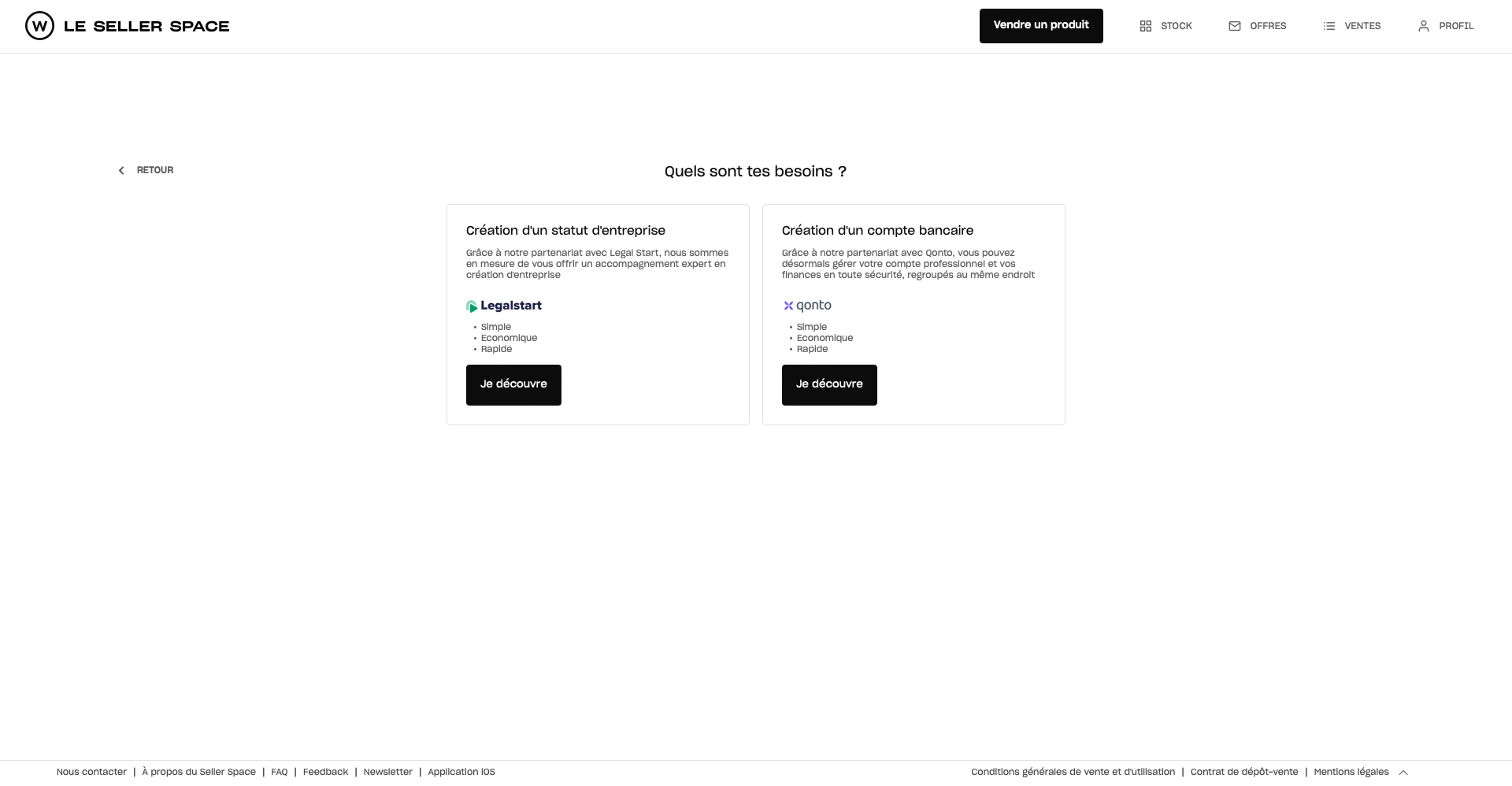 Step 6:
You can now complete the creation of your account by uploading all your documents. Our team will then quickly verify them. 🚀
All that's left is to wish you good sales!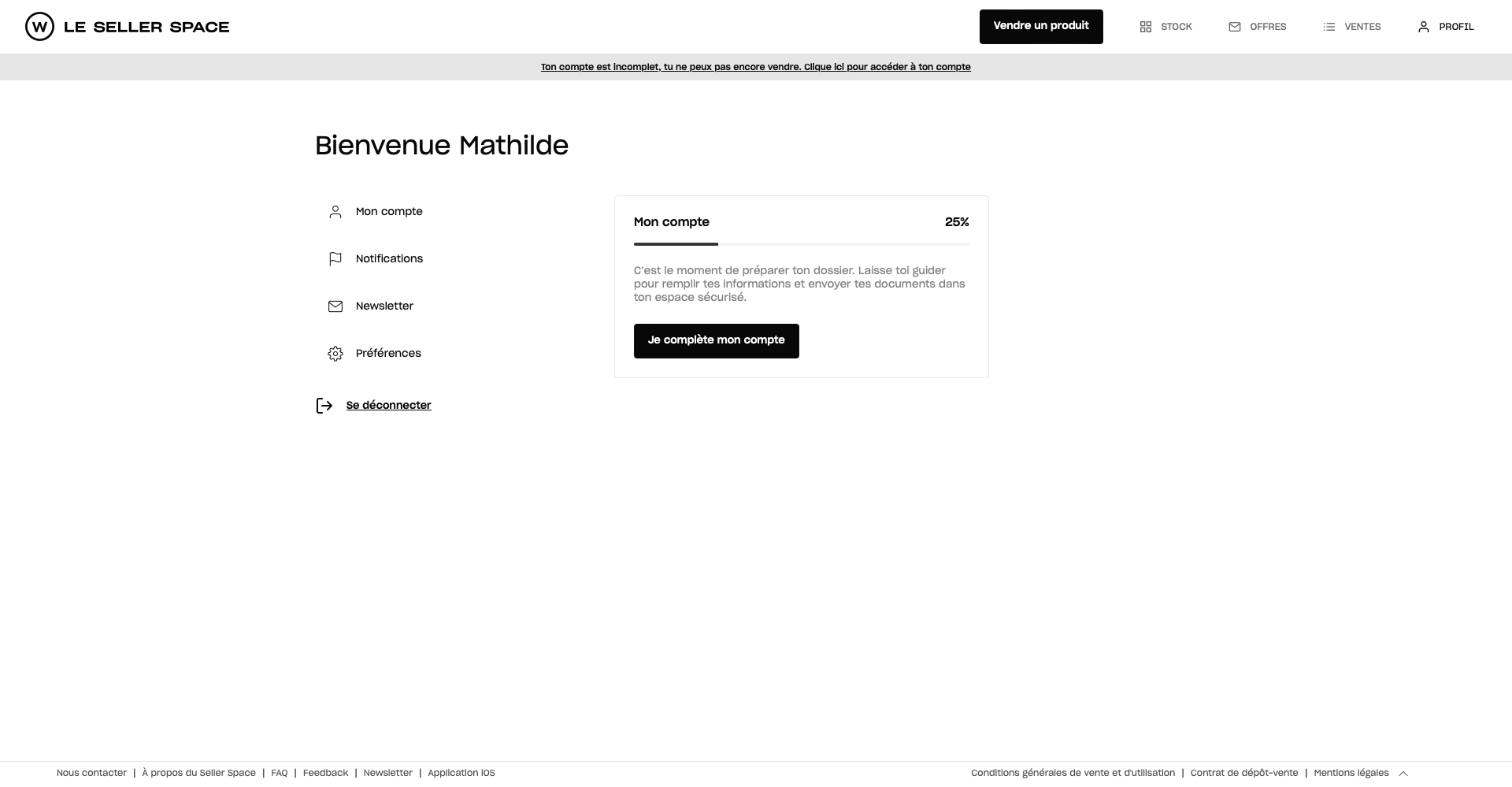 See you soon on Seller Space.